Two more comedy giants announce dates at Derby Arena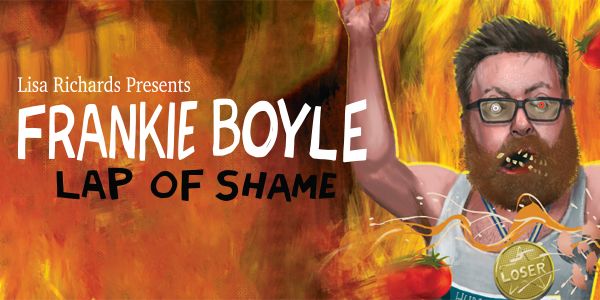 Tue 10 Oct 2023
Jason Manford and Frankie Boyle have announced that they'll be bringing their national tours to Derby Arena. This follows the recent announcement of several other big name comedians adding Derby to their tour rosters.
Jason Manford brings his new tour, A Manford All Seasons to the Arena on Sun 10 Nov 2024. Jason's been busy since his last smash-hit stand up show but fans of his Absolute Radio show will know this nationally acclaimed comedian hasn't changed a bit. A Manford All Seasons is Jason's latest comic offering set to hit the road and is sure to be 'expert observational comedy' (The Guardian) mixed with 'comic gold' (Mail on Sunday).
Tickets £63 - £25. Venue pre-sale starts at 10:00am on Wed 11 Oct. This is only available to existing Derby LIVE customers – so if you want to take advantage of this, be sure to create an account before 11 Oct. General sale starts at 10:00am on Fri 13 Oct.
On Fri 22 March 2024, Frankie Boyle will present his latest stand-up show, Lap Of Shame. Buy a ticket, because by the time he arrives, the currency will be worthless and you and your neighbours part of a struggling militia that could probably use a few laughs.
Well known for his pessimistic, often controversial dark humour, Frankie has been humouring audiences since 1995 and embarked several tours over the years whilst releasing his own stand-up specials including, 'Frankie Boyle's Autopsy', 'Frankie Goes to Russia' and 'Frankie Boyle's Tramadol Nights'.
A regular on our screens as presenter of political commentary programme 'Frankie Boyle's New World Order' and a panellist on 'Mock the Week', '8 out of 10 Cats' and 'Have I Got News For You'.
With no topic off the table, get ready for this hysterical night and don't worry, Frankie doesn't hold back.
Tickets £30.50. On-sale now on the Derby LIVE website.
Visit derbylive.co.uk to book online, call the Box Office on 01332 255800 or visit us in person at the Sales and Information Centre in the Guildhall Theatre.