Meetings & Conferences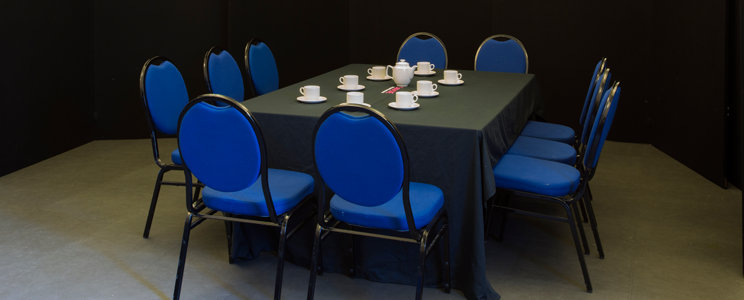 We have a wide range of facilities available for hire. From small meetings to corporate presentations - we're happy to cater to your needs.
We're ideally located in the centre of Derby and the UK, close to the railway station and approximately 20 minutes from the M1. We have are opposite a multi-storey 200 space car park, which can on occasion be booked exclusively for your use, and a range of quality hotels nearby.
Make Derby LIVE your choice for meetings or corporate presentations.
We have a wide appeal that encourages clients to return time and time again. These clients include Toyota, Thorntons, Rolls-Royce and The Women's Institute, amongst many others.
Our team work ensures that you, the customer, have a day to remember, so why not make an appointment with us today? Contact us.
We have several flexible spaces available for hire, as well as large airy foyers and wheelchair access to most areas of the venues. These spaces give us the flexibility to suit all of your requirements.