This is a past event that has already taken place. Sorry if you missed it, find out about future events on our what's on page.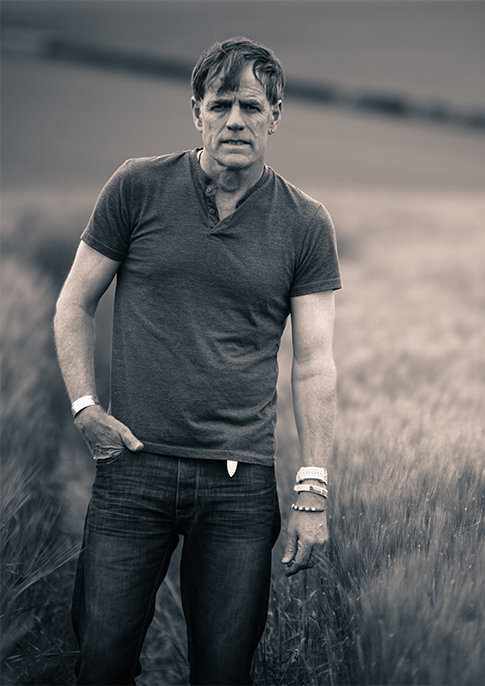 Location: Guildhall Theatre
Running Time: 1 hour 40 minutes - approximate, including any interval(s).
Martyn Joseph is a performer like no other.
He's a jaw dropping guitar player who has developed a unique percussive style, teamed up with a powerful show stopping voice, and has been called "The Welsh Springsteen", but there are also shades of John Mayer, Bruce Cockburn and Dave Matthews there may be – but he stands in his own right, built on a reputation for giving what thousands have described as the best live music experience of their lives.
Juxtaposition is a key theme in Martyn's work. The simplicity and the complexity of the human condition and all that it encompasses is underpinned with a heady promise of hope. There is a versatility to Martyn's music that is hard to categorise. Many have tried, resulting in labels such as Folk, Rock, Soul, Folk Funk and Americana; all of which somehow miss the mark. But sometimes music doesn't need a defining genre and with the ability to articulate a sense of the bigger picture, Martyn's music and social commentary manage to empower and speak for many. His songs are pictures, and stories, and feelings all put to music and delivered by a master craftsman.
2014 saw him take the spirit of his music onto a more practical footing with the launch of his Let Yourself Trust, a not-for-profit organisation which aims to make a small difference out of great love and commitment by challenging injustice wherever it's found, educating via advocacy, campaigning for human rights, and raising issues that have been forgotten or ignored via fundraising initiatives, thus bringing about greater awareness for beautiful people in powerless situations.
Autumn 2015 marked the release of Martyn's brand new studio album, Sanctuary and he'll be showcasing these new songs, along with other familiar and much loved material.
Martyn Joseph. A unique talent driven by passion and love for his trade, continues to write, sing and play from the heart.
£16.25
Concessions:
£14.25
Concessions are typically available to over 60s, under 16s, students, unemployed and disabled people. Click Buy Tickets to see what concessions are available for this event, and for more price information and availability. Children 12 months and over require a ticket, unless otherwise stated. Proof of entitlement to concession may be required on collection of tickets or on entry to the event.
"Stunning, heartfelt music"
 - Bob Harris BBC Radio 2

"Intelligent and enlightened songs are both energising and provocative…from subtle tenderness to growly indignation. A Welsh national treasure" - MOJO

"A superb album, open yet textured; complex yet immediately listenable: insightful and often hard hitting" - R2 - 5 stars

"heartfelt and ultimately optimistic songs" - Songlines

"One of the most charismatic and electrifying performers in Britain today…tough and passionate"
 - Tom Robinson BBC 6 music

"One of acoustic music's most original voices, and most forward looking of his generation of singer/songwriters" - Q Magazine

"A profound experience" - The Boston Globe

"Songs of social commentary as much as love, with a rootsy sensibility"
 - Time Out

"Written with craft, performed with passion" - Financial Times
We think you might also enjoy...