This is a past event that has already taken place. Sorry if you missed it, find out about future events on our what's on page.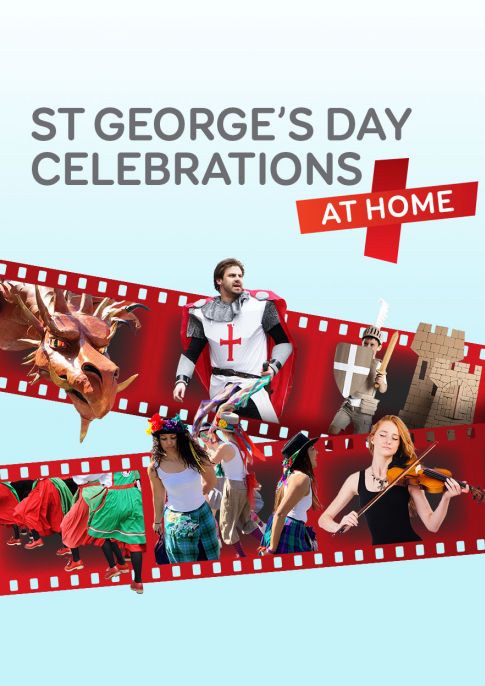 Event
St George's Day Celebrations at Home
Watch online from Fri 23 Apr 2021 for 7 days
Running Time: 1 hour - approximate, including any interval(s).
Traditional English St George's Day events for the folks of Derby, delivered right to your home.
Follow our traditional clog dancer and Morris dancing dragon as they lead the procession through the streets of Derby to the Market Place.
Be on the edge of your seat as the epic battle that has remained a legend for centuries is played out by The Lost Boys. Good vs evil. Man vs beast.  St. George vs the dragon. Digital wizardry, and some questionable costume choices. If you like silent movies and historically inaccurate depictions, you'll love this. 
Join in with the Derby Dragon song, and sit back and enjoy the Morris dance jigs, Sailor's Hornpipe and traditional classical Indian dance with an English twist.
Great fun for all the family.  
The Dragon appears courtesy of Little Wolf Entertainment
How to watch
Available to watch from Fri 23 Apr until Thu 29 Apr here at the On-Demand page. Once you have bought your ticket, you will be able to log in on this page and the videos will be available to view (we recommend trying to login in here and watching a test video).
When you buy your free ticket, the delivery option can be left as e-ticket or collection, as you will not require a ticket.
All you then have to do is log in at the On-Demand page to watch. There are some other videos there fir you to test you can watch.
If you are a new customer / using a new email address - at the end of booking you will be invited to create a password ... be sure to do this so you can login at the On-Demand page. And if you didn't, you can redo this by resetting your password here.
We think you might also enjoy...