This is a past event that has already taken place. Sorry if you missed it, find out about future events on our what's on page.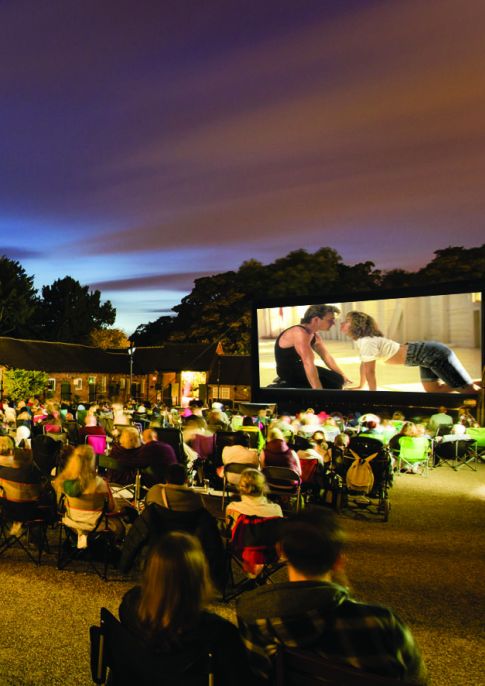 Event
Dirty Dancing - Cert. 12
Suitable for 12 years and over. Contains moderate sex references
Location: Markeaton Park - Craft Village
Customers are advised to bring their own seats.
Running Time: 1 hour 40 minutes - approximate, including any interval(s).
Grab your friends and some popcorn and settle down to a unique cinema experience with a classic film.
Derby LIVE present an outdoor screening of the romantic classic Dirty Dancing in Markeaton Park.
Baby (Jennifer Grey) is one listless summer away from the Peace Corps. Hoping to enjoy her youth while it lasts, she's disappointed when her summer plans deposit her at a sleepy resort in the Catskills with her parents. Her luck turns around, however, when the resort's dance instructor, Johnny (Patrick Swayze), enlists Baby as his new partner, and the two fall in love. Baby's father forbids her from seeing Johnny, but she's determined to help him perform the last big dance of the summer.
'Nobody puts Baby in a corner'
View our customer information and FAQs page about Outdoor Cinema
Why not pre-order one of the following food options with your tickets? You will be able to collect your freshly prepared order when you arrive at the Markeaton Park Craft Village from The Orangery Café. Orders can be ordered up to 5 days before the performance. Hot and cold drinks and a limited food selection will be available to purchase during the performance.
Pizza Platter £10.50
11" margherita or pepperoni pizza, garlic bread and chunky chips.
Outdoor Tea £10.50
Tea or coffee, a meat or vegetarian sandwich selection and 2 slices of cake. Suitable for 2 people.
Dirty Daiquiri £4.95
Let us know of any dietary requirements when booking.
A selection of wines, beers, spirits and soft drinks will be available.
For existing ticket holders, pre-order food here or call 01332 255800
We think you might also enjoy...