This is a past event that has already taken place. Sorry if you missed it, find out about future events on our what's on page.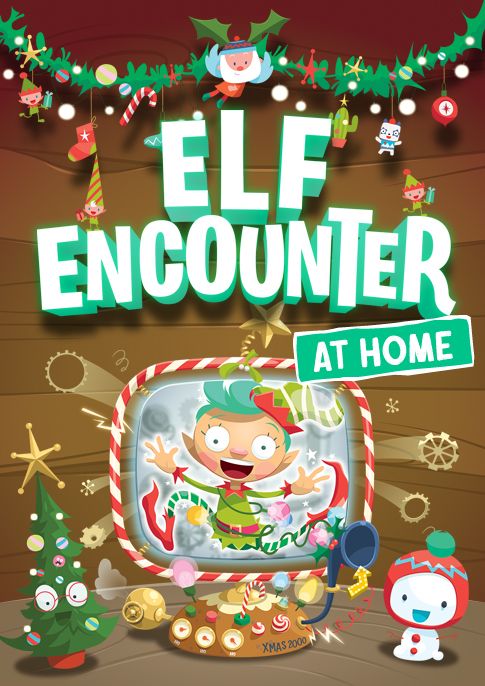 Family
Elf Encounter At Home
To watch online at derbylive.co.uk
Thu 10 Dec until Sat 2 Jan 2020
Running Time: 15 minutes - approximate, including any interval(s).
Watch online as those festive funsters the Babbling Vagabonds unwrap a mini festive adventure fit for the family, available to watch until Sat 2 Jan.
Journey in a magical Christmas machine and encounter an Elf with a talent for making trouble. Choose from 4 different Elf personalities (Bobby, Bobbi, Bobi or Bobbie).
Santa's magical machine turns children's letters into presents - all with a little sprinkle of elf trickery of course – but one day, with Christmas just around the corner, the machine breaks down. Can you help get Santa's machine back on track, and get a naughty Elf back on the nice list?
How to watch
Available to watch from Thu 10 Dec until Sat 2 Jan here at the On-Demand page. Once you have bought your ticket, you will be able to log in on this page and the videos will be available to view (we recommend trying to login in here and watching a test video). You will also be able to access the Elf Encounter Journal to print at home.
Due to the way our video events are accessed, the best way to buy a ticket as a gift for someone else, is to buy and send a Gift Voucher so they can use it to book their own ticket.
It was extremely good and the elf Bobby was a delight with all the jokes and waiting for the children to settle. Very helpful staff. COVID precautions well sorted. Well done to all in these difficult times. Audience feedback
We think you might also enjoy...