This is a past event that has already taken place. Sorry if you missed it, find out about future events on our what's on page.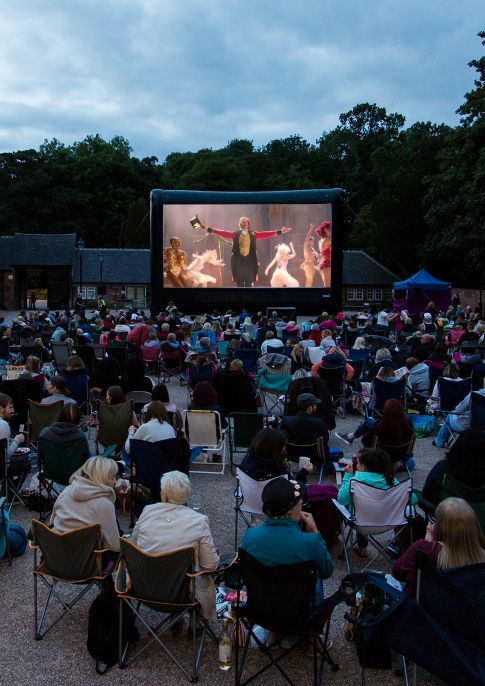 Event
The Greatest Showman - Cert. PG
General viewing, but some scenes may be unsuitable for young children.
Location: Markeaton Park - Craft Village
Customers are advised to bring their own seats.
Running Time: 1 hour 50 minutes - approximate, including any interval(s).
Grab your friends and some popcorn and settle down to a unique cinema experience with a modern classic.
Derby LIVE presents an outdoor screening of the 2017 hit The Greatest Showman.
Inspired by the imagination of P.T. Barnum, The Greatest Showman is an original musical that celebrates the birth of show business & tells of a visionary who rose from nothing to create a spectacle that became a worldwide sensation. Starring Hugh Jackman, Zac Efron and Zendaya.
'A million dreams is all it's gonna take. A million dreams for the world we're gonna make.'
Why not pre-order one of the following food options with your tickets? You will be able to collect your freshly prepared order when you arrive at the Markeaton Park Craft Village from The Orangery Café. Orders can be ordered up to 5 days before the performance. Hot and cold drinks and a limited food selection will be available to purchase during the performance.
Pizza Platter £10.50
11" margherita or pepperoni pizza, garlic bread and chunky chips.
Outdoor Tea £10.50
Tea or coffee, a meat or vegetarian sandwich selection and 2 slices of cake. Suitable for 2 people.
Barnum's Bramble £4.95
Let us know of any dietary requirements when booking.
A selection of wines, beers, spirits and soft drinks will be available.
For existing ticket holders, pre-order food here or call 01332 255800
We think you might also enjoy...