This is a past event that has already taken place. Sorry if you missed it, find out about future events on our what's on page.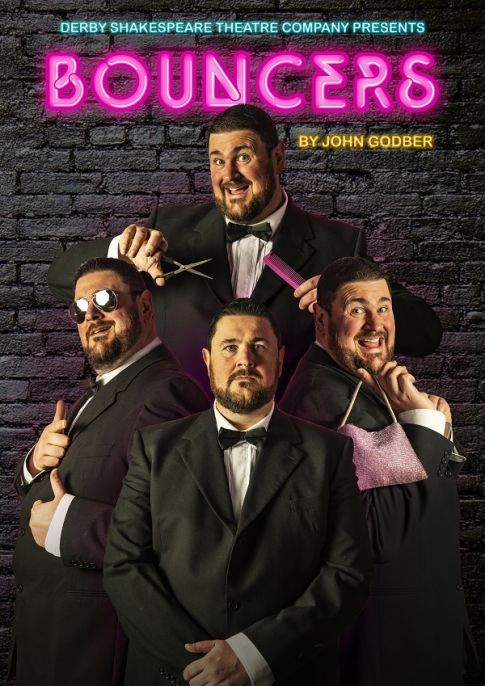 Theatre
Bouncers
By John Godber
Location: Markeaton Park - Craft Village
Space is limited, please see FAQ's for guidance on what can be brought into the Venue
Running Time: 2 hours - approximate, including any interval(s).
It's Friday night, it's disco night - time for Bouncers to come alive
A vision of the 90's urban nightlife.
Judd, Ralph, Les and Lucky Eric invite you for a night on the town in this hilarious and outrageous look back at the 90's nightclub scene. In the tatty, glitzy glamour and flashing lights we meet the smooth talking DJ, the lager swilling lads, the lip-sticked, laquered girls and many more gyrating to the pulsating beat of the dance floor. And so begins the journey into Friday night under the ever watchful, ever ready, ever observant......... Bouncers.
Bouncers was voted by the National Theatre as one of the greatest plays of the 20th century. Contains strong language
View our customer information and FAQs page about Outdoor Theatre
We think you might also enjoy...