This is a past event that has already taken place. Sorry if you missed it, find out about future events on our what's on page.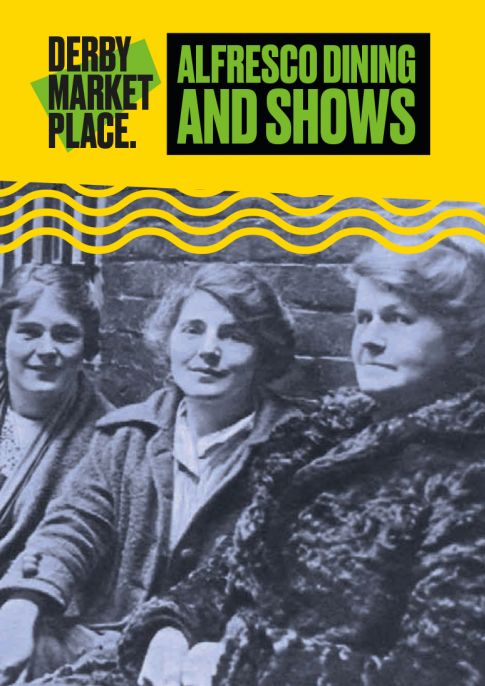 Event
Framed: The Alice Wheeldon Story
Location: Derby Loves You Indoor Venue - Derby Market Place
This performance runs for 90 minutes with no interval. There will be a post-show discussion after a short break
Running Time: 2 hours - approximate, including any interval(s).
Written and performed by multi-instrumentalist and vocal trio, Moirai, Framed tells the story of a Derby woman and here family, accused of a poison plot to murder the Prime Minister of Great Britain in 1917.
Alice Wheeldon, well known & respected in Derby, was a feisty, principled working woman. As free thinkers, Alice and her family supported women's suffrage and emancipation, rational dress and mixed bathing, social justice, and were opposed to war.

In 1916 as terrible news of the disastrous First World War emerged, MI5 became concerned about the growing anti-war movement and opposition to conscription. Undercover agents invented the story that Alice Wheeldon & her family plotted to poison Prime Minister David Lloyd George.

The Wheeldon and Mason families were convicted of conspiracy to murder. They were initially tried in Derby's Guildhall Theatre, with the trial being moved to the Old Bailey in London in a blaze of publicity. They were found guilty & sentenced to prison.
We think you might also enjoy...