This is a past event that has already taken place. Sorry if you missed it, find out about future events on our what's on page.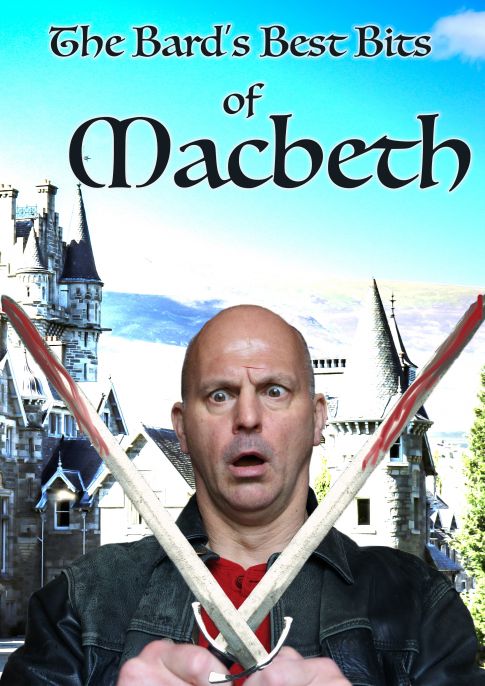 Theatre
Outdoor Theatre - Macbeth
Location: Markeaton Park - Craft Village
Please note your seating must fit within a 2m x 2m box
Running Time: 1 hour - approximate, including any interval(s).
A Shakespearean tale of how a prophecy from three witch's consumes a Scottish General with ambition, told with Oddsocks' usual comical spin.
Oddsocks Productions had to shelve plans to tour its usual size of open air performance of Shakespeare in 2020 as the Covid-19 crisis hit but the popular, Derby-based touring company are delighted to be performing two very special shows on its doorstep. As the rest of the country miss out on their annual dose of comedy Shakespeare (Oddsocks has been touring every summer for over thirty years), Derby will have chance to see the family company in action with three opportunities to catch a performance of "The Bard's Best Bits of Macbeth"
Join Oddsocks as its cast of three perform Shakespeare's story of ambition, power, supernatural and revenge in just under an hour of hilariously mad-cap, wig-swapping, dagger-dangling, witch-watching fun for all the family. Join in the battle of Dunsinane, help the witches conjure their apparitions, shout out for the goodies and boo the baddies all from the safe distance of your own audience bubble as the story enfolds and draws to a dramatic conclusion.
Please bring picnics, rugs/garden seating and some warm clothes for if it gets chilly!!
Outdoor Theatre Season September 2020
Quick changes, bonkers battles, wicked witches, ugly sisters, clever disguises and the odd special effect is planned as family run theatre company Oddsocks roll into Markeaton Craft Village for some safely distanced Alfresco comedy Shakespeare this September for The Bard's Best Bits of Macbeth and King Lear at Markeaton Craft Village.
Derby-based Oddsocks Productions is excited to be making a safe welcome return to live open-air for the first time since lockdown.
Both comedy performances will last an hour with no interval and are being performed by members of the family run touring company who are bubbled together; Dad Andy, mum Elli, daughter Charlie and son Felix. 
Bring a garden chair and a picnic, dress for the weather and enjoy the fun as the family ambitiously attempt to perform Shakespeare's most epic dramas by cutting out the boring bits and keeping the best bits. 
Click here for the essential information in our FAQ and details of our precautions for you to know what to expect.
We think you might also enjoy...